Clarity.  Perspective.  Meaningful change.
Welcome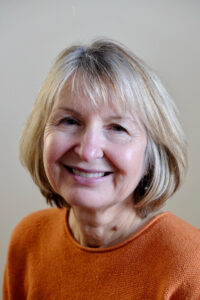 Life is a wonderful, mystical training ground for our growth. We can never really be fully prepared for what lies ahead, but we can open ourselves to listening and learning, and reaching out for help when we are confronted with challenges which seem to call for responses beyond our usual coping skills. This is how we grow in strength, wisdom and the capacity to genuinely connect with each other. I am here to help you with the challenges life brings your way.
It is a privilege for me to work in partnership with my clients who are all striving for greater authenticity and real change, regardless of the particular circumstances which bring them to counselling.  In these website pages, you will find detailed information on my counselling services, which include individual psychotherapy, marriage counselling, family therapy, and counselling for teens. I also hold a special interest in helping families undergoing separation or facing new developments in their family post-divorce.  My services include consultation and therapy for all family members in helping to guide them toward healthy family restructuring.  I do not provide assessments or evaluations for litigation purposes. You can find complete information under Family Separation.
Social workers: dedicated to empowering people to thrive
While there are certainly ways in which the work of social workers, psychologists, and counsellors with degrees from other disciplines overlap, social work training emphasizes not only clinical skills, but a thorough understanding of how individuals are impacted by their social contexts.  This approach, often described as "systemic", offers clients a broader perspective on their situation while identifying appropriate strategies for change.
Having been a registered clinical social worker (BC College of Social Workers) for over 30 years, I have worked in a variety of organizational settings which have given me a deep appreciation of how our social structures can either support or frustrate peoples' attempts to create better lives for themselves and/or their family members.  I try to assist in finding supportive resources wherever possible.
As with psychologists, social workers are recognized by the federal government as mental health professionals, and therefore GST is not required.  Our services our often covered by national insurance companies, and you may use our receipts as medical receipts for income tax purposes.
We are all just walking each other home.
Ram Dass